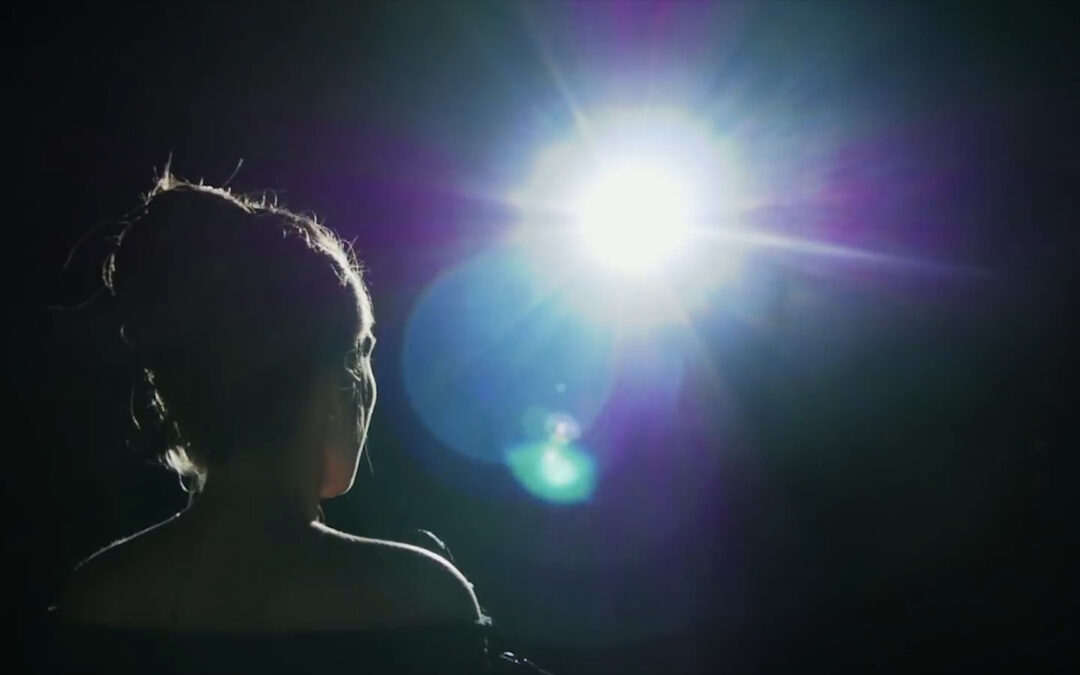 A full season of live theater and dance productions returns to NIU this year, as the School of Theatre and Dance welcomes back audiences to the theaters in the Stevens Building on the main campus.
From classics like Shakespeare's Twelfth Night, new adaptions of Three Sisters, Edward II, RUR, The Conference of the Birds adapted from Attar's epic poem, to newer offerings like Ike Holter's Hit the Wall and Julia Cho's The Language Archive there is something for everyone.
The season opens Friday, October 1 with a production of Kernel of Sanity written by Kermit Frazier and directed by School of Theatre and Dance alumna Alys Dickerson. Shows run for two weeks beginning with Friday and Saturday performances at 7:30 p.m. and a 2 p.m. Sunday matinee, then the next week Thursday and Friday at 7:30 with a final Saturday matinee at 2 p.m. The dance concerts feature four evening performances at 7:30 p.m.
The O'Connell Series are the shows held in either the O'Connell Theatre or the Black Box Theatre and the Sally Series are those in the Sally Stevens Players Theatre.  Individual performance and season tickets are available at niu.edu/theatre. NIU students can attend free of charge by reserving their ticket in advance.
Fall
Kernel of Sanity
by Kermit Frazier
October 1-3 and 7-9
Sally Stevens Players Theatre (Sally Series)
On his way out to Los Angeles, Roger, a young black actor, stops in a Midwestern town to visit Frank, an older white actor who once starred in a production of "One Flew Over the Cuckoo's Nest" in which Roger played a bit part. What transpires during this unlikely meeting is a mystery dealing with identity, sanity, and white privilege. Frazier's play about marginalization was itself marginalized. The 1978 play languished without a professional production for years, only recently claiming its rightful place in the 20th-century American canon. Its prescience against the backdrop of our ongoing racial reckoning is startling. The production is directed by SOTD aluma Alys Dickerson and features a cast of third-year MFA actors.
Edward II
by Christopher Marlowe, adapted by Frankie DiCiaccio
October 15-17 and 21-23
Sally Stevens Players Theatre (Sally Series)
"Edward II" traces an imperfect monarch's rise and fall. The court becomes obsessed with the king's relationship with a male companion, inflaming political tribalism and hampering any chance at progress. Set in the not-too-distant future, against a backdrop of climate catastrophe and geopolitical turmoil, this new adaptation by director Frankie DiCiaccio explores how a deluge of ego, greed and the violence of gender prescription may pull us all under. The waters are rising, but all eyes are on Edward's bed.
Twelfth Night
by William Shakespeare
October 29-31 and November 4-6
Black Box Theatre (O'Connell Series)
Did you ever have the urge to run away to the circus? The upside-down world of Illyria is a little like a circus. Expect mistaken identity, disguised lovers, comic chases and fights!
Three Sisters
by Anton Chekhov, adapted by Alexander Gelman
November 5-7 and 11-13
Sally Stevens Players Theatre (Sally Series)
This world premiere of a new adaptation, translated and directed by SOTD's Alexander Gelman, breathes new life into Chekhov's taut story of a family in the provinces hoping for a better life–always almost "going to Moscow."
Fall Dance Concert
November 17-20
O'Connell Theatre (O'Connell Series)
The talented dancers of the NIU School of Theatre and Dance take center stage for their annual crowd-pleasing Fall Dance Concert.
Spring
Hit the Wall
by Ike Holter
February 4-6 and 10-12
Sally Stevens Players Theatre (Sally Series)
It's 1969, summer in New York, and Judy Garland is dead. Police raid the Stonewall Inn on June 28, sparking several days of protests and birthing the modern gay rights movement. We all think we know this story. Chicago playwright Ike Holter explodes this myth, using fictionalized characters to retell history and make it live again for a new generation of activists.
RUR
by Karel Čapek, adapted by Matt Yee
February 25-27 and March 3-5
Sally Stevens Players Theatre (Sally Series)
Before "RUR" there were automatons and androids, but this is the play that gave us the word "robot." Čapek's 1921 play tells the story of a dystopian world where a corporation creates synthetic humans that become a servant class and eventually revolt. SOTD Alumus Matt Yee adapts this early science fiction tale directed by Matt O'Brien of GreatWorks Theatre Company.
The Conference of the Birds
by Sholeh Wolpé, adapted from Attar's epic poem
April 1-3 and 7-9
Black Box Theatre (O'Connell Series)
Based on a 12th century Suffi poem, "The Conference of the Birds" follows a group of birds on a spiritual quest for enlightenment. This lyrical adventure fantasy play unfolds through figurative language, movement and dance.
The Language Archive
by Julia Cho
April 22-24 and 28-30
Sally Stevens Players Theatre (Sally Series)
Researchers studying a dying language become involved in a love triangle in this absurdist farce that teases out the quirky differences between what's expressed and what's meant.
Spring Dance Concert
April 27-30
O'Connell Theatre (O'Connell Series)
Our season concludes with another dance concert performed by the talented dancers of our NIU School of Theatre and Dance.
Also, don't miss our MFA/BFA Actor Showcase, April 13-16 in the Sally Stevens Theatre at no charge. The  showcase is the culmination of the training and hard work for our actors here at NIU. The showcase will present both video reels and live-action scenes that have been hand-picked to highlight the best of each actor's abilities.
The Northern Illinois University School of Theatre and Dance follows the COVID-19 protocols of the university. The guidelines are updated as conditions change. At this time, face coverings are required in all indoor university spaces, including our theaters. Updated information is available at niu.edu/protecting-the-pack.