Join now and receive various pet items, including discounts, from your favorite mascot.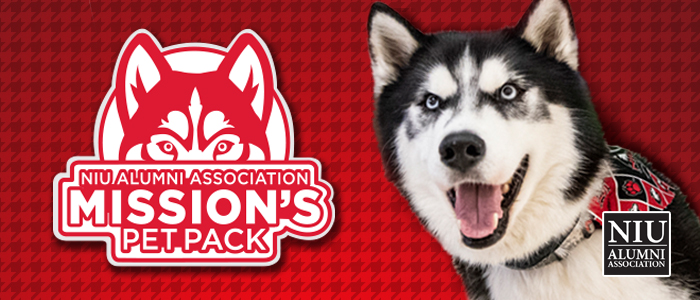 It is no secret that Northern Illinois University's favorite mascot Mission is universally loved among NIU alumni, friends, family and beyond.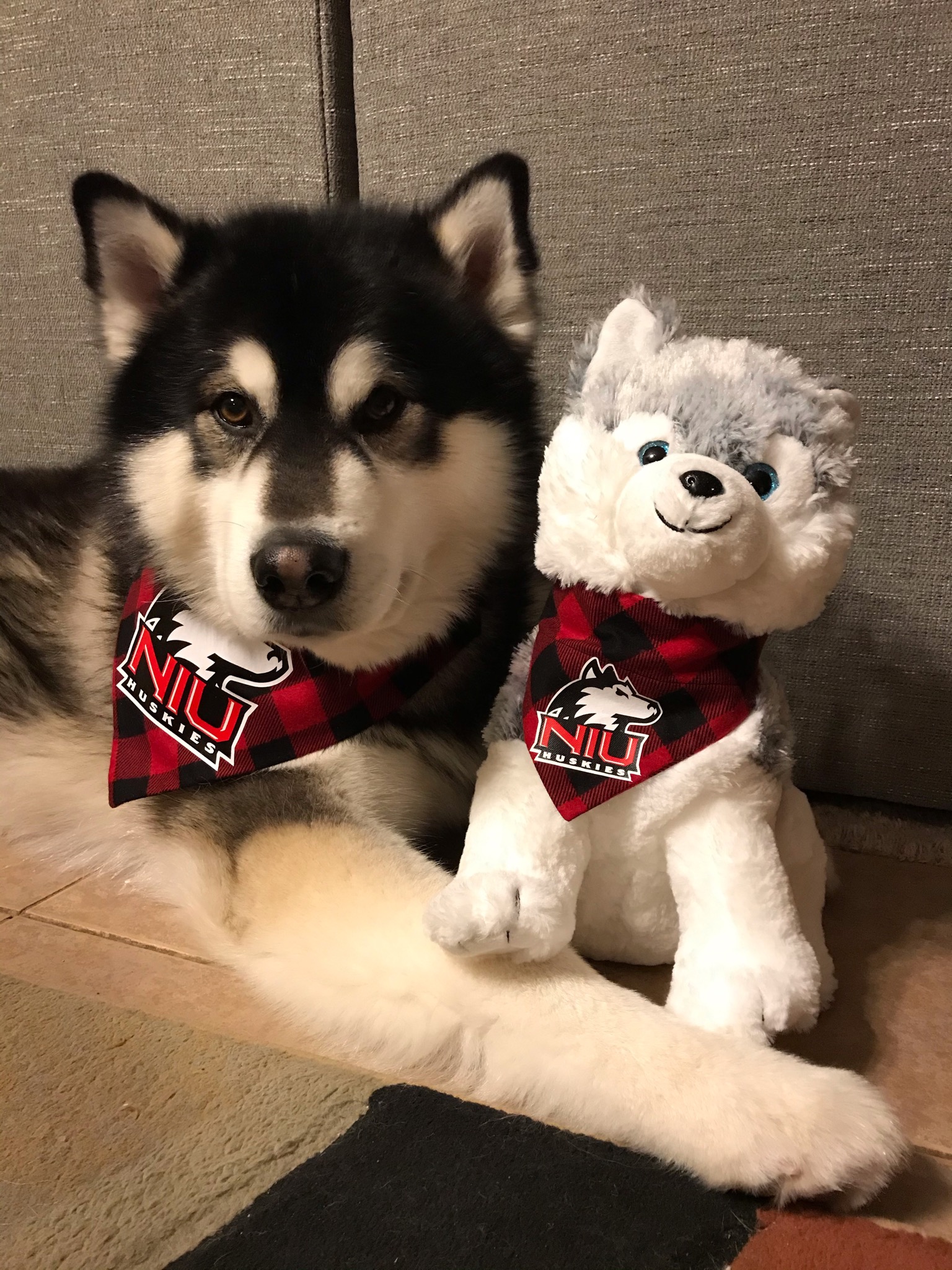 Now, your very own pets can get in on the Huskie fun, as the NIU Alumni Association has announced the formation and launch of Mission's Pet Pack.
"The relationship between pets and their owners is a special thing!" says Reggie Bustinza, executive director of NIU's Alumni Association. "We are so excited that pet owners can share their NIU Pride, whether their dog is a huskie, or a huskie at heart.
"With these pet packs, alumni and friends of NIU can be a part of this special community within the University, and we are happy to be a part of bringing this group together."
For only $40, your furry friend can receive the following as a member of Mission's Pet Pack:
Membership certificate.
$10 of each purchase will go to the Mission Program.
Handmade collar bandana.
Collapsible bowl.
"Keep-it clip."
Window cling.
Promo codes to three retail dog clothing shops (TwinkyPaws, PastelPawCo and Modern Oak Designs).
Quarterly Mission's Pet Pack enewsletter.
"Mission's Pet Pack is an awesome way to bring the Huskie community (and beyond!) together in their love for their pets," Mission head trainer and program consultant Lisa Boland said. "Mission and MiniMish can't wait to celebrate Huskie Pride with all of their new friends in the Pack."
Sign up today while supplies last, because these items are sure to move quickly!
If you have any questions, please contact Amy Ogden at [email protected] or 815-753-1449.