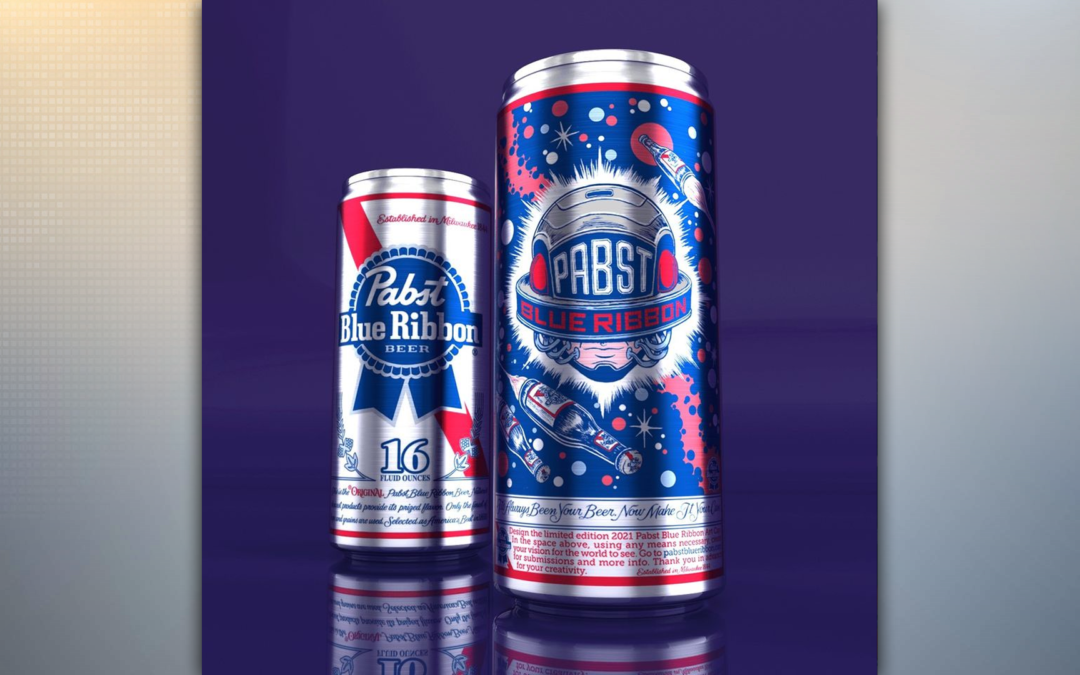 Joe Tallman, a graduate of the illustration program in the NIU School of Art and Design is one of five finalists in Pabst Blue Ribbon's contest to redesign their cans. Tallman's entry was one of thousands submitted and he made the cutdown to the top 25 designs and has advanced to the final five.
You can vote once per day until midnight Pacific time on February 24 at pabstblueribbon.com/art. All five of these designs will be commissioned by PBR over the coming year with cash prizes paid for second and third prize. The winning design will earn $10,000 and see their art on millions of cans all over the country starting this fall.
Tallman told Rockford's WREX that the design he submitted to Pabst is inspired by Marvel comic book artist Jack Kirby, particularly the background which features Pabst Blue Ribbon bottles flying through space.
More of Tallman's work can be found on his Instagram and website.