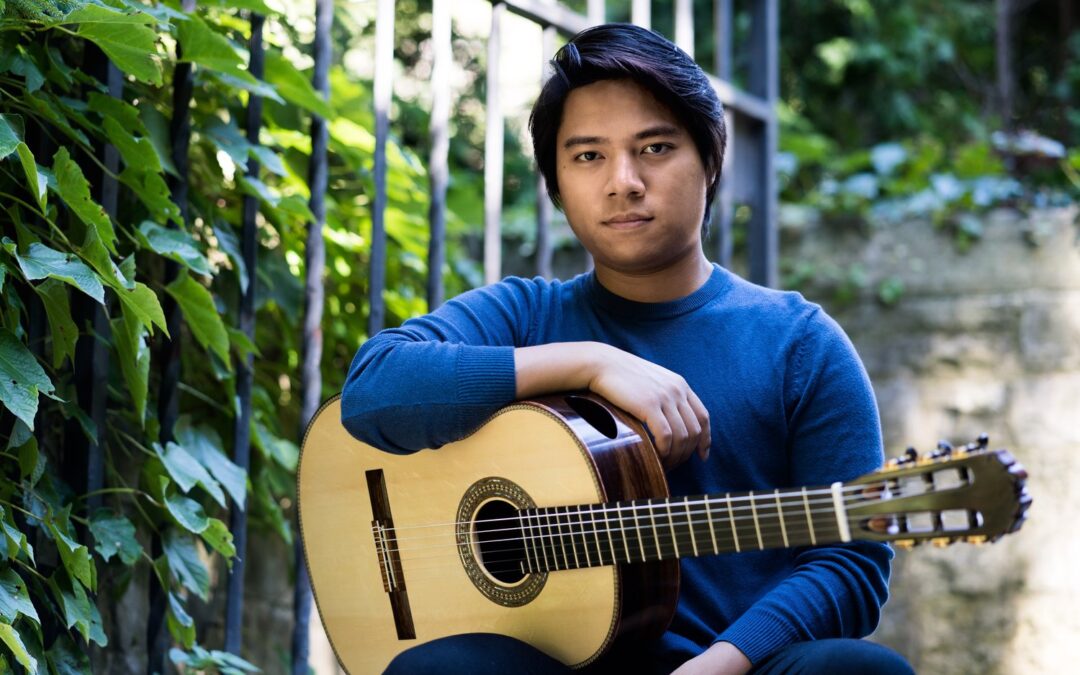 An Tran, an international soloist with roots in world music has joined the NIU School of Music's faculty to teach classical guitar.
Tran is an internationally acclaimed Vietnamese classical guitarist who has won more than 13 international competitions and awards. Based in Chicago, he has been praised for his "gorgeous playing" and "flawless technique" by the KnoxTNToday, and received accolades for his dynamic artistry, including being hailed as a "Vietnamese guitar virtuoso" by Austin Classical Guitar.
His signature style merges world cultures with Vietnamese classical music. Tran has been invited to teach, perform and judge at various festivals including the Milwaukee Latino Arts Guitar Festival, Latin-American International Guitar Festival, New Orleans International Guitar Festival, Hamilton International Guitar Festival (Canada), Lone Star Guitar Festival (Texas), and many more.
Tran's teaching experience includes instruction at Northwestern University, Yale University, middle and high schools in New Haven, Conn. and private studio instruction in Chicago.
He is a graduate of the Vietnam National Academy of Music, earned his bachelor's degree in music from North Park University, a Master of Music from Yale and is pursuing his Doctor of Musical Arts from Northwestern.
An Tran's new album "Stay, My Beloved" was named one of the "Recordings of the Year" by the Chicago Tribune. He is an exclusive artist of Classics Alive Artists in Los Angeles. He is sponsored by D'Addario and performs on guitars made by Stephan Connor in Boston, USA.