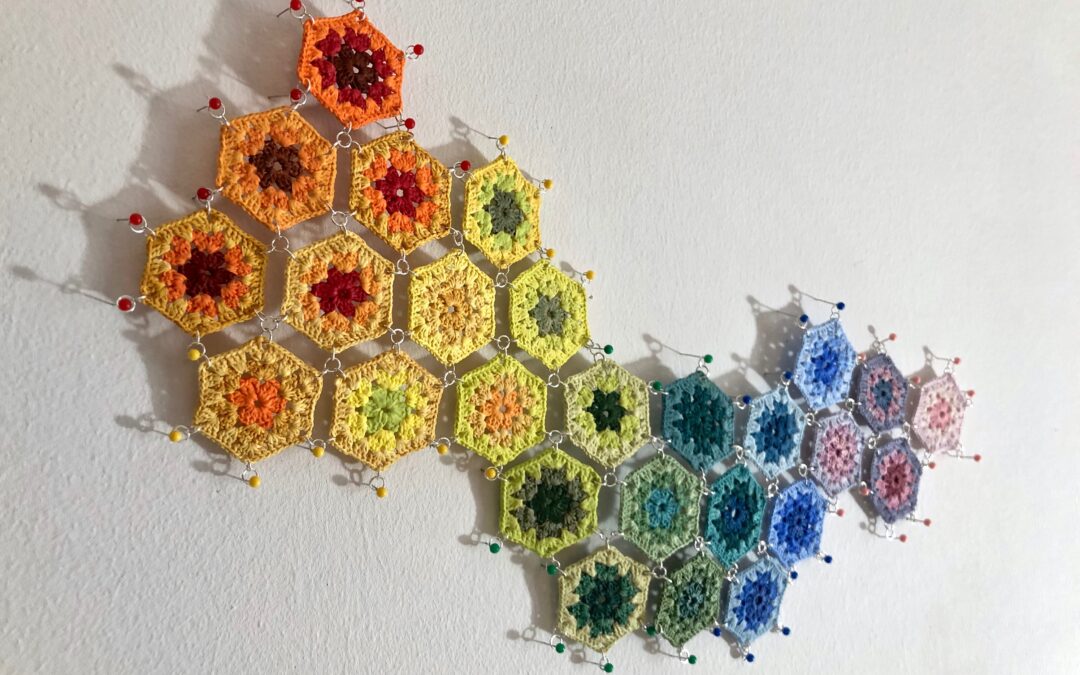 As NIU and the world around us deal with a global pandemic, artists continue to find ways to express themselves. In the College of Visual and Performing arts the learning and teaching hasn't stopped, it's simply evolved to meet the needs and limitations of the situation. Over the coming days, we'll be featuring how NIU students, alumni and faculty in the arts are continuing to do what they love.
Olivia Zubko
Major: Bachelor of Fine Arts – Sculpture
Year: Senior
Hometown: Schaumburg, Ill.
"During the pandemic, I've been staying productive and creative by finishing a few projects I had started prior to quarantine as well as starting a few works on paper. It has been important to me to find ways to continue making work without a woodshop or a ceramics studio. I've accepted that it's not likely I'll produce my magnum opus during this time but I'm doing what I can to stay productive and connected with other artists through social media."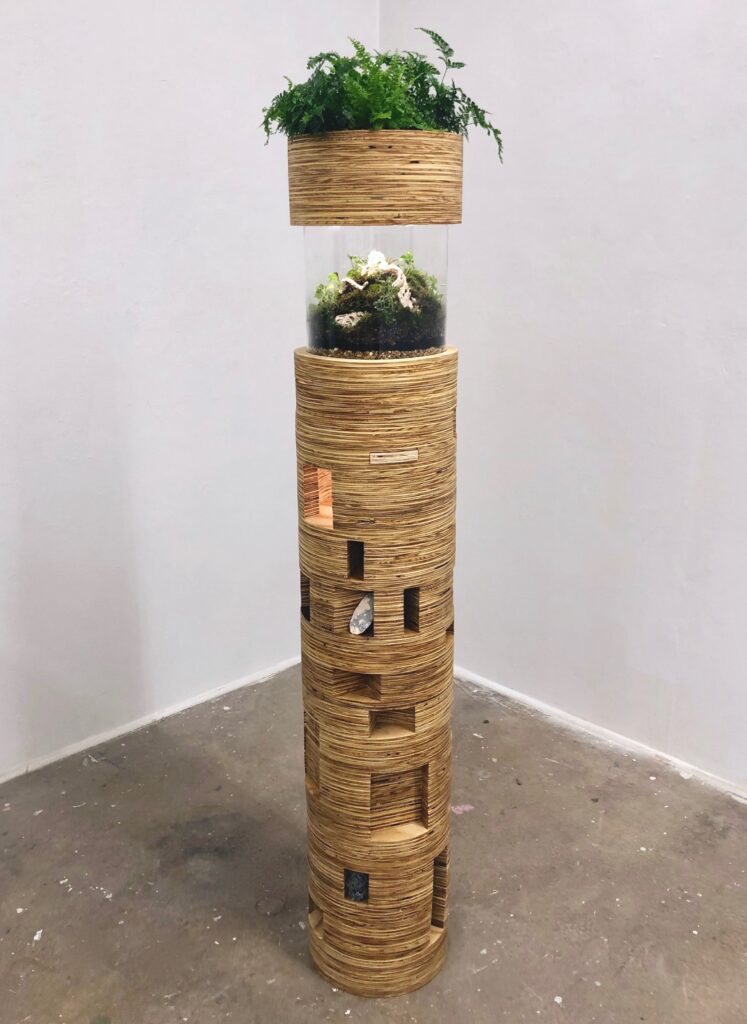 Core Sample
Plywood, Porcelain, Stoneware, Glass, Moss, Earth, Found Objects, Ferns
Approx. 12″ x 12″ x 72″
2020
(Top)
Warmth
Porcelain, Metal
Variable Dimensions
2020
Are you a student, alumni or faculty member in the NIU College of Visual and Performing Arts with video of yourself performing or creating, or photos of a finished product? Use this form to share it with us.