"To be recognized by an organization that has given me so much over my career is truly overwhelming," Johnson said. "As I think back over the years of ACDA activities, I am filled with amazement, so many inspiring people, stories, and joyful moments. I am honored, grateful and blessed."
Johnson has been at NIU since 1998. As a recent National Endowment for the Arts Artworks grant recipient, he has been recognized for his artistic leadership, whose ensembles represent "choral artistry at its finest." (Lauridsen). He is a committed champion of contemporary choral music and dedicated to addressing social justice issues through interdisciplinary concert events.
Ensembles under his direction have performed at multiple national and division conventions for the National Collegiate Choral Organization, American Choral Directors Association and the Music Educators National Conference. He has served as a guest conductor at Avery Fisher Hall and the David Geffen Hall; Lincoln Center, toured internationally and prepared choruses for collaborations with professional orchestras.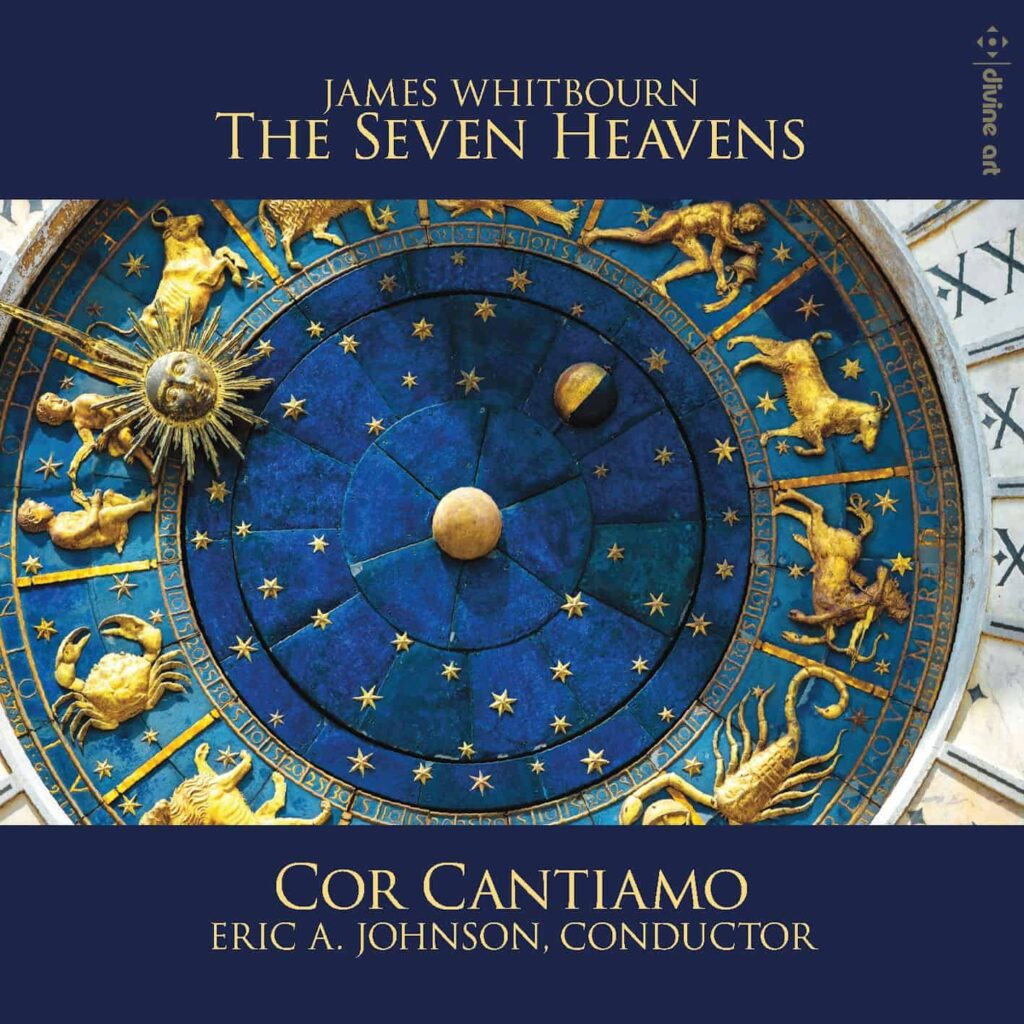 Cor Cantiamo has been selected to perform at the ACDA Central and North Central Regional Conference in Milwaukee on March 5, and is also celebrating the release of their third commercial CD, The Seven Heavens, scheduled for official release March 13, 2020.
Internationally, Johnson has served as a guest conductor of the Clare College Chapel Choir (Cambridge, England) and the Asian Pacific Activities Conference Choral Festival (Guangzhou, China); taught at Makumira University (Arusha, Tanzania); the Universidade do Estado do Rio Grande do Norte (Natal, Brazil); and directed guest choral residencies at Canterbury and Worcester Cathedrals. As the Artistic Director of Cor Cantiamo,
Johnson has recorded commercial CDs released on Centaur Records and the Divine Arts record labels. He has collaborated with many leading composers of our time including Dominick DiOrio, Stacey Gibbs, Libby Larsen, Morten Lauridsen, Jaakko Mäntyjärvi, Timothy C. Takach, Sir John Tavener, and James Whitbourn. Johnson has published music with Santa Barbara Music Publishing, served as a music editor for Earthsongs Publications and has published articles in the Choral Journal. He is active nationally as a clinician and guest conductor for high school and collegiate honor choirs and regularly conducts choral/orchestral masterworks works with both collegiate and professional ensembles.
The Harold Decker Award was first presented in 1979 to Decker himself. His impact on choral music in Illinois, and all across the United States is still felt today. Decker (1914-2003) was one of the founders of the American Choral Directors Association in 1959. He was on the faculty at the University of Illinois from 1957 until 1981. He established the first Doctor of Musical Arts (DMA) program in Choral Conducting in the country in 1960, touching the lives of countless choral directors and their students. Among many committee assignments, Decker was the President of ACDA from 1966-68, chairing the 1966 national convention. In 1979, the Illinois ACDA established the Decker Award in his honor, presenting him with the first award. In 1997, he was presented with the Robert Shaw Award by the ACDA for his significant contributions to choral art in America.