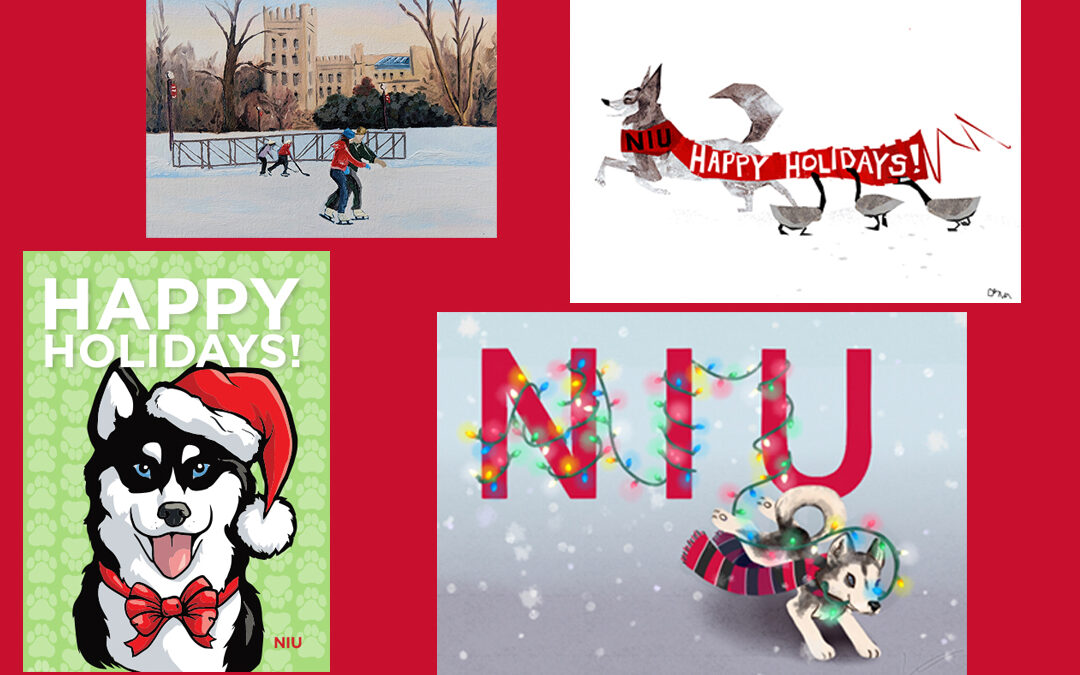 NIU President Lisa C. Freeman invites all students to participate in the 2019 #HuskiePride Holiday Card Contest and to take advantage of the opportunity to be one of three artists who could have their work featured on the official NIU president's electronic holiday card.

The deadline for entries is November 28 and winners will be notified December 9. First prize is $500, second prize is $300 and third prize is $100
In past years the competition has been impressive. A few things students should keep in mind when creating this year's design:
Card submissions will be judged based on the theme of #HuskiePride Holidays.
This is a holiday card. It should be joyful, seasonal and resemble cards that would find at local retail establishments.
This is from NIU. Recipients should be able to make a connection with the university immediately upon viewing the card.
To support the university's mission to foster an inclusive community, entries should reflect the diverse holiday traditions celebrated by our students, faculty and staff.
Manipulation of the university logo is discouraged.
All 2D media is accepted (digital, photography, illustration, print, painting, drawing). All submissions:
should be submitted as a pdf or jpeg file and include a .25" bleed.
need to fit with a ratio that works with a 5″ x 7″ format.
must be accompanied by a signed license agreement (PDF)
When scanning art, students should keep in mind that they can send a low-resolution file. However, if their design is chosen, they will need to have a scanned file at 300dpi. Students should also consider the print process and print size when designing their cards–close tones and thin lines do not always reproduce well for the final product.
An entry submission form is available online.