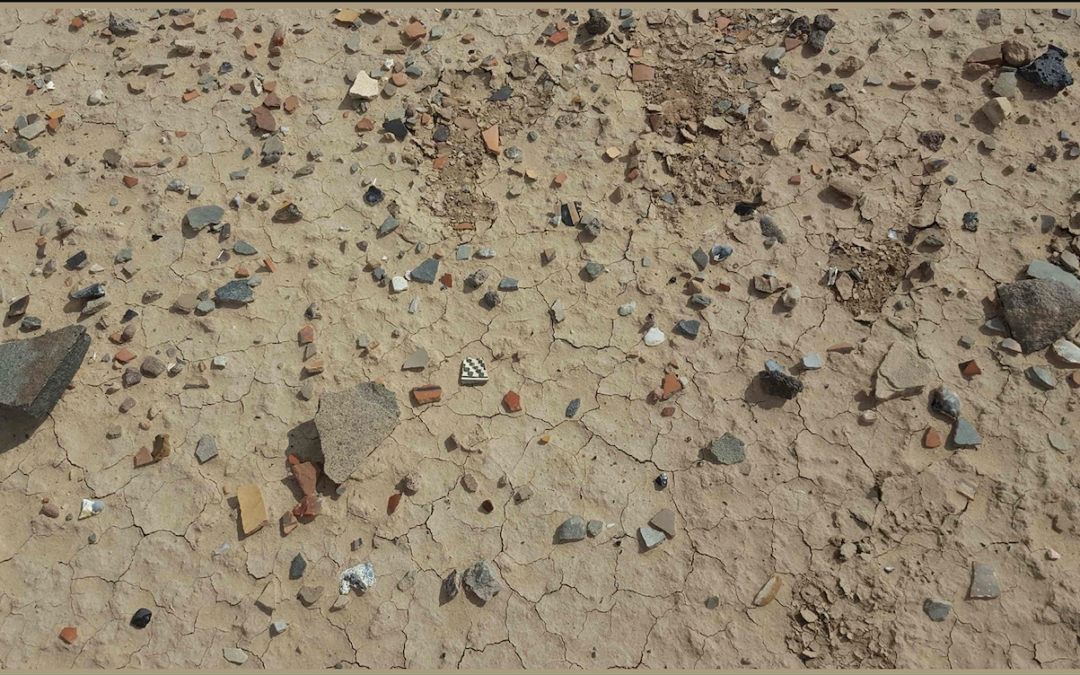 Cassandra Smith, candidate in the Department of Art History at the University of Illinois at Chicago, will present, "Kiva Murals at Pottery Mound: World as Metaphor, Art History as Storytelling" as part of the Elizabeth Allen Visiting Lectures in Art History Series at the NIU School of Art and Design, Wednesday, November 13 at 5 p.m. in room 111 of Jack Arends Hall, the NIU Art Building.
Located in north-central New Mexico, Pottery Mound is a site of continuing significane in the Puebloan cultural landscape. It is one of several ancestral Pueblo villages whose occupations overlap with the Pueblo IV period (1300-1540 CE) and which are known to feature paintings on the walls of ritually significant rooms identified as kivas.
Smith considers the role of metaphor in a Pueblo cultural landscape, the artistry and imagination inherent within the discipline of art history, and the ways in which creative art-historical scholarship coheres with indigenous ways of being in the world.
Cassandra Smith holds an MA in art history and an MFA in studio arts from the University of Illinois at Chicago, and a BFA in studio arts from the University of Tulsa. Her research focuses upon the intersection of Native American art, performance studies, and indigenous studies.  Cassandra's dissertation is "Kiva Murals at Pottery Mound:  Toward an Analysis of a Trans-temporal Performativity and Intermediality." In addition to working with faculty in the ahrt history, studio art, anthropology, and history departments at UIC, Cassandra has studied in the American Indian Studies program at the University of Illinois at Urbana-Champaign.  Cassandra co-chaired a session on the intersectionality of indigeneity and performance and new media art at the 2015 Native American Art Studies Association conference in Santa Fe, and she co-organized the "This Land/That Land Symposium:  The Politics of Land Sovereignty and Environmental Racism" with Gallery 400 and the UIC Native American Support Program in conjunction with the exhibition The Earth Will Not Abide.  Cassandra is a lecturer in the Department of Art History, Theory, and Criticism at the School of the Art Institute of Chicago and is a board member for the First Nations Film and Video Festival.  Courses she has taught include Indigenous Arts of North America: Ancient to Early Modern, The Persistence of Indian-ness: Modern and Contemporary Native American and Indigenous Art, From the Vanishing Noble Savage to an Aboriginal Cinema: A History of Representations of Native Americans on Film, and Introduction to Art and Art History.  Cassandra was a recipient of a 2016 UIC Provost's Award, and she has been welcomed as a Visiting Researcher at the Eugene B. Adkins Study Center at the Philbrook Art Center and the Hibben Center for Archaeology Research at the Maxwell Museum of Anthropology at the University of New Mexico.