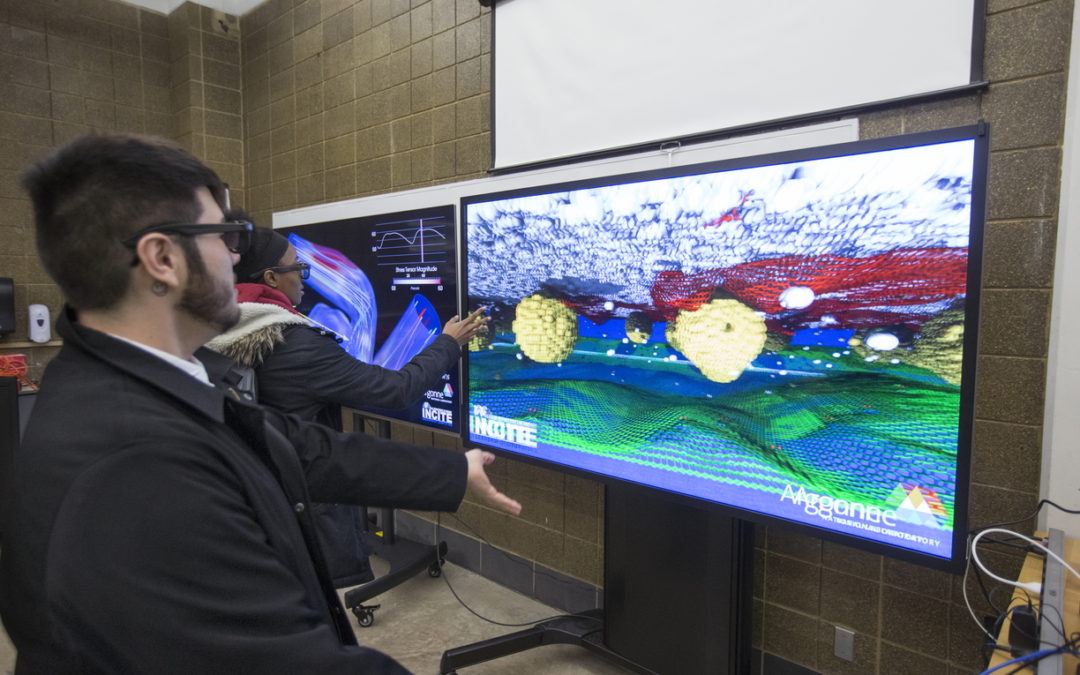 The third annual NIU Arts Convocation showcased student talent in three schools and two locations all in one night. The event, designed as a way to expose students and community members to the great work and talent of students in the Schools of Art and Design, Music and Theatre and Dance, started in the Music Building's Boutell Memorial Concert Hall with performances of music, theater and dance and then progressed next door to Jack Arends Hall, home to art and design.
A percussion ensemble performed Kibo, a song influenced by 80s rock band Toto's Africa. Theater students performed a scene from a recent production of The Revolutionists and dancers performed Charleston!
Julia deBettencourt, director of arts education from the Chicago Public Schools gave a keynote address about the importance of the arts in schools, the value of a well-rounded education, and the work that CPS is doing to re-emphasize arts in their curriculum, including calling the arts out specifically in their vision as a key level for developing student success.
Paul Kassel, dean of the College of Visual and Performing Arts spoke of giving students context of their place in the tradition of making art.
"One of the things we try to do is to help our students understand that they are part of a long, proud, exciting history of art-making," he said. "That their work is really part of an eternal conversation that began when we as a species first saw the stars, felt wonder, and tried to express the inexpressible."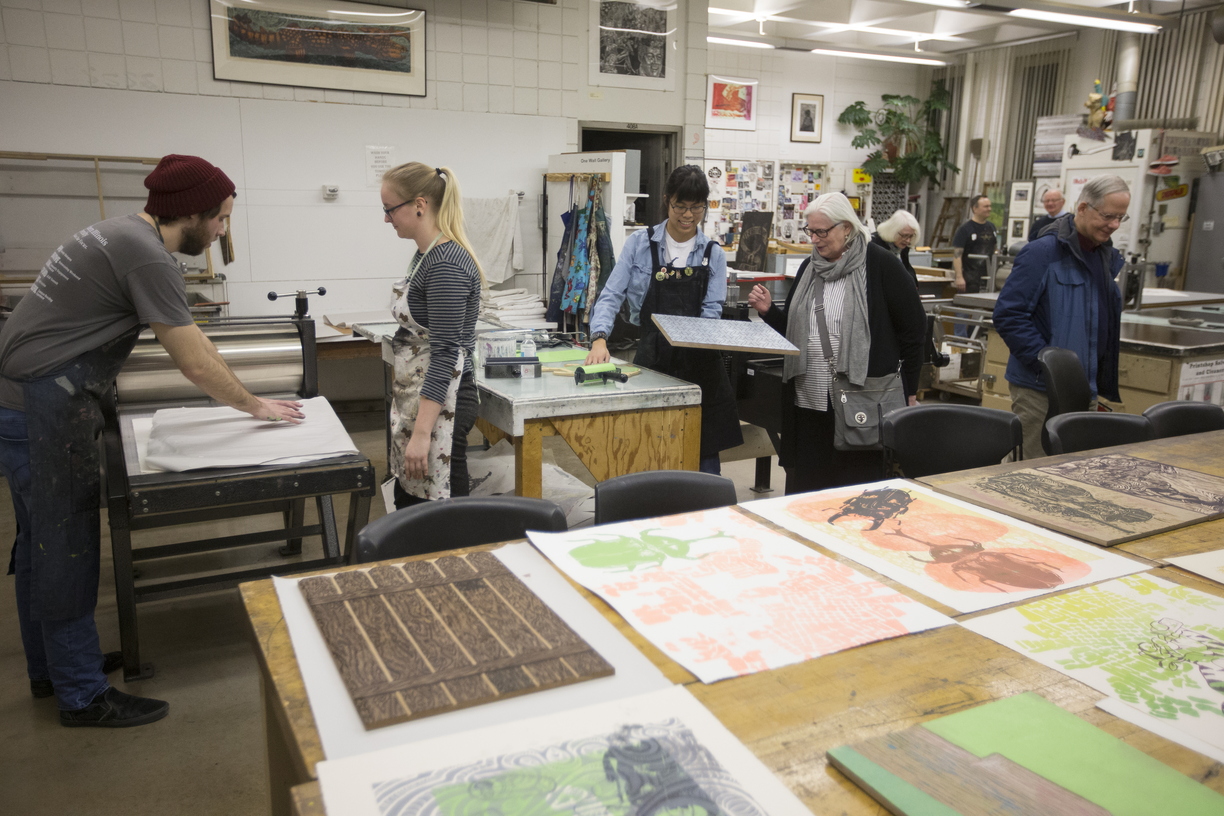 The convocation concluded with a 90-minute open house in Jack Arends Hall, home to the School of Art and Design. Student artwork was on display, students and professors from every studio were on hand to discuss and demonstrate, as were representatives from the art + education and art history programs.
Food was provided by Eduardo's Mexican Restaurant, The Hillside Restaurant, Inboden's Gourmet Meats and Specialty Foods, Rosita's Mexican Restaurant, Tapa La Luna Tapas Bar and Restaurant and Sycamore Hy-Vee.