Thomas Bough, Professor of Music, Director of Bands, and Wind Symphony Conductor at Northern Illinois University is presenting six different sessions at state music education association events around the country early this year.
Bough presented "Adulting 201: Stuff (Young) Music Educators Need to Know" at the 2019 Alabama Music Educators Association Professional Development Conference, January 18 in Birmingham, Alabama.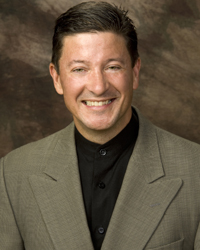 He will present "Just intonation: Help your ensemble HEAR and PLAY better in tune" at the Ohio Music Education Association Professional Development Conference in Cleveland, Ohio, February 1.
And, Bough will present four sessions at the South Carolina Music Educators Association Professional Development Conference in Columbia, SC, February 8. Those sessions include:
Improve your efficiency on the podium: A five-color system for marking scores
Energize your ensemble!
Start tubas at any age
Adulting 201: Stuff (young) music educators need to know
Bough is a Yamaha sponsored tuba artist, composer, and conductor. Bough has contributed over twenty articles to the Instrumentalist magazine, School Band and Orchestra magazine, and DCI Today, as well as five volumes of the Teaching Music Through Performance series.
His music is published by Alfred, Cimarron Music, and GPG Publications. He has served as a masterclass clinician for the Music For All Summer Symposium and the National Concert Band Festival for over a decade. Bough has presented workshops at The Midwest Clinic, four MENC regional conventions, the Texas Bandmasters Association, and at fifteen State Music Associations Conventions across the United States.